Zero-Touch Collections – From Traditional Collection Calls to Automated Customer Payments
Optimize Receivable Workflows Across your Entire Business
Zero touch collections is the cornerstone of end to end order to cash. Most AR departments today are still call-centric when chasing past due invoices. This is expensive and time consuming.
Join Cforia Software for the 2nd part of our webinar series, end-to-end order-to-cash, and learn how to migrate to the most efficient collections process possible. In this you will learn:
Customer Payment Portals
100% cash automated cash application
Parent/child hierarchies
Collections vs disputes segregation
10% immediate DSO reduction
Immediate improvement in collections efficiency
Doing more with less
Register Now
"*" indicates required fields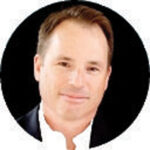 Chris Caparon
COO, VP of Professional Services
Cforia Software
In Chris's twenty years with Cforia as one of its founders, his methodologies have driven successful outcomes based on superior technology integrated with proprietary real-time data integration tools across complex and disparate ERP and supporting systems of record.
More Resources
Webinars Best Practices in Managing Your A/R Team Remotely...
360user
March 8, 2023
Webinars Global End-to-End Order-to-Cash: 8 Ways to Maximize Your Cash...
Webinars Zero-Touch Collections – From Traditional Collection Calls to...