Global End-to-End Order-to-Cash: 8 Ways to Maximize Your Cash Flow
Effective receivables management is crucial to any business and involves collaboration and data sharing across teams and information that are often located in various silos. Historically, and within ERP systems, each business process is treated as a stand-alone module that does not integrate with other modules and their data. View this webinar replay as Chris Caparon, COO Cforia Software, discusses the ways to build out an intelligent end-to-end O2C platform with modules that communicate and learn from each other. Learn how to to improve your entire business process by optimizing workflows across each of the following modules:
Invoicing & eBilling
Cash Application
Collections
Deductions & Disputes
Customer Self-Service
Analytics & Reporting
Order Management
Credit Application & Scoring
Register Now
"*" indicates required fields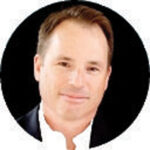 Chris Caparon
COO, VP of Professional Services
Cforia Software
In Chris's twenty years with Cforia as one of its founders, his methodologies have driven successful outcomes based on superior technology integrated with proprietary real-time data integration tools across complex and disparate ERP and supporting systems of record.
More Resources
Webinars Overcoming Headcount Challenges Through AR Automation...
Webinars Unlocking Order-to-Cash Excellence: Best Practices and Insights from...
mollie
May 31, 2023
Webinars Mastering Global Cash Management: Daikin's Order-to-Cash...