Mastering Global Cash Management: Daikin's Order-to-Cash Transformation
View this webinar-on-demand hosted by Simon Lin, the Director of Shared Services at Daikin Comfort Technologies North America Inc.
In this webinar he shares the remarkable story of how Daikin, a global leader in air conditioning technology, successfully achieved a global view of cash and transformed their order-to-cash process. Simon Lin's real-world experiences and Daikin's success will inspire proactive steps toward optimizing your own organization's financial operations. Do not miss this chance to learn from an industry leader and discover how they achieved a global view of cash.
Key Highlights:
Challenges Unveiled: Explore the specific obstacles Daikin encountered in their order-to-cash process and delve into the reasons behind the need for a global cash management approach.
Measuring Triumph: Delve into the key performance indicators (KPIs) and metrics employed by Daikin to gauge the success of their transformation initiatives and its profound impact on the company's financial performance, including their newfound global cash visibility.
Interactive Q&A: Engage in a live Q&A session with Simon Lin, offering attendees the opportunity to seek clarifications and glean deeper insights into Daikin's order-to-cash transformation and global cash management strategies.
Register Now
"*" indicates required fields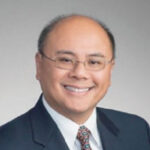 Simon Lin
Director of Shared Services
Daikin Comfort Technologies North America Inc.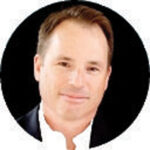 Chris Caparon
COO, VP of Professional Services
Cforia Software
In Chris's twenty years with Cforia as one of its founders, his methodologies have driven successful outcomes based on superior technology integrated with proprietary real-time data integration tools across complex and disparate ERP and supporting systems of record.
Karl Florida
CEO
Cforia Software
More Resources
Webinars Global End-to-End Order-to-Cash: 8 Ways to Maximize Your Cash...
360user
April 6, 2023
Webinars Overcoming Headcount Challenges Through AR Automation...
mollie
October 2, 2023
Webinars Best Practices in Managing Your A/R Team Remotely...
360user
March 8, 2023