Unlocking Order-to-Cash Excellence: Best Practices and Insights from Parker Hannifin's Transformation Journey
Discover the strategies that empowered Parker Hannifin to optimize their order-to-cash operations
View this webinar-on-demand and learn from Richard Clark, Director of Credit at Parker Hannifin, about their successful global digital transformation journey in the order-to-cash process.
During the webinar, Richard will share insights on how they consolidated their service centers, automated collections processes, and the key performance indicators (KPIs) that drove efficiency. Learn firsthand from a seasoned industry expert and discover the strategies that empowered Parker Hannifin to optimize their order-to-cash operations.
Register Now
"*" indicates required fields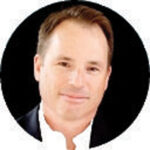 Chris Caparon
COO, VP of Professional Services
Cforia Software
In Chris's twenty years with Cforia as one of its founders, his methodologies have driven successful outcomes based on superior technology integrated with proprietary real-time data integration tools across complex and disparate ERP and supporting systems of record.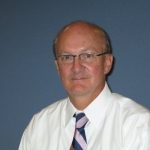 Richard Clark
Director of Corporate Credit
Parker Hannifin
More Resources
Webinars Best Practices in Managing Your A/R Team Remotely...
360user
March 8, 2023
Webinars Zero-Touch Collections – From Traditional Collection Calls to...
Webinars Global End-to-End Order-to-Cash: 8 Ways to Maximize Your Cash...