Overcoming Headcount Challenges Through AR Automation
Don't miss new insights from The Hackett Group and a case study in "touchless collections" from UL Solutions.
In the volatile post-pandemic economy, businesses are more focused than ever on cashflow. But persistent headcount challenges — from "the Great Resignation" to new remote workplace — have finance leaders looking for ways to meet big goals with smaller teams.
This webinar provides expert perspective, firsthand keys to success, and solutions to help finance leaders:
Do more with less by optimizing productivity
Monitor and manage remote team members
Maintain an excellent customer experience
View this webinar-on-demand to:
Get a snapshot of the current finance agenda and find out where there's opportunity to improve performance and add value amid disruption
Hear how UL Solutions digitally transformed the order-to-cash process without adding headcount by leveraging AR automation to achieve "touchless collections"
See a demonstration of powerful features of Cforia.autonomy™ O2C platform
Register Now
"*" indicates required fields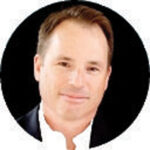 Chris Caparon
COO, VP of Professional Services
Cforia Software
In Chris's twenty years with Cforia as one of its founders, his methodologies have driven successful outcomes based on superior technology integrated with proprietary real-time data integration tools across complex and disparate ERP and supporting systems of record.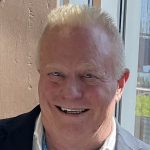 Edwin Gordon
Global Director & GPO Order to Cash
UL Solutions
More Resources
Webinars Global End-to-End Order-to-Cash: 8 Ways to Maximize Your Cash...
Webinars Zero-Touch Collections – From Traditional Collection Calls to...
Webinars Overcoming Headcount Challenges Through AR Automation...
mollie
October 2, 2023