Best Practices in Managing Your A/R Team Remotely
Overview
In this webinar, Simon Lin, Director of Shared Services at Goodman Manufacturing discusses how he managed his team's transition to remote A/R management successfully and the role that technology plays ensuring the A/R managers remain productive and motivated.
What You Will Learn:
Effective management tips to manage and motivate remote teams
The KPIs you must be tracking
How technology has transformed A/R management
Register Now
"*" indicates required fields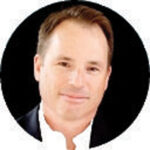 Chris Caparon
COO, VP of Professional Services
Cforia Software
In Chris's twenty years with Cforia as one of its founders, his methodologies have driven successful outcomes based on superior technology integrated with proprietary real-time data integration tools across complex and disparate ERP and supporting systems of record.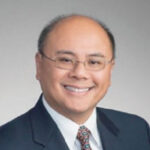 Simon Lin
Director of Shared Services
Goodman Manufacturing
Simon Lin is the Director of Shared Services of Goodman Manufacturing, a subsidiary of Daikin Industries of Osaka Japan. Daikin Industries is the largest air conditioning manufacturer and producer in the world. Simon oversees over 50 sta members and managers the credit underwriting, collections, accounts receivable, and customer / vendor master of a multi-billion company. Simon has over 23 years of management experience working for both Fortune 500 and mid-sized companies.
More Resources
Webinars Best Practices in Managing Your A/R Team Remotely...
360user
March 8, 2023
Webinars Overcoming Headcount Challenges Through AR Automation...
Webinars Mastering Global Cash Management: Daikin's Order-to-Cash...